Travelling is one of those thing I've became addict since I arrive to Serbia. Going around and looking to a new environment when possible is interesting and enjoyable. Last week the chosen place was Vršac. Located 85 kilometers from Belgrade, near the border with the region of Transylvania in Rumania, Vršac is a small city of approximately 40,000 habitants.
As that time in Budapest, I travelled with Sabriana and Connell. After having some little issues with our return tickets (Proving how bad my Serbian is), we walked to the city center. Since we didn't have a map, we had to walk a little bit more than expected. We decided to go to the Millenium Mall, but for some reason beyond my comprehension, it was closed. We went around the entire building but every door was closed. It was really weird.
A little funny story is that my tights torn and I had to get new ones. I wanted to change in the bathroom of the mall, but since that wasn't possible, I found a little place with no people to do it. But as soon as I took off the tights and was trying to put the new ones, a lot of people started to pass! Those bastards >_>
We went to one cafeteria just to use the bathroom, since my cloth was a disaster haha. And eat a cheese cake, it wasn't that bad. After it we went to eat pizza, lovely pizza. And well, some pictures of the city.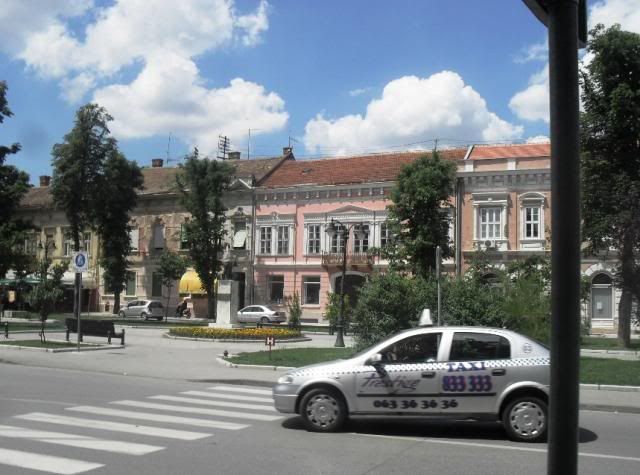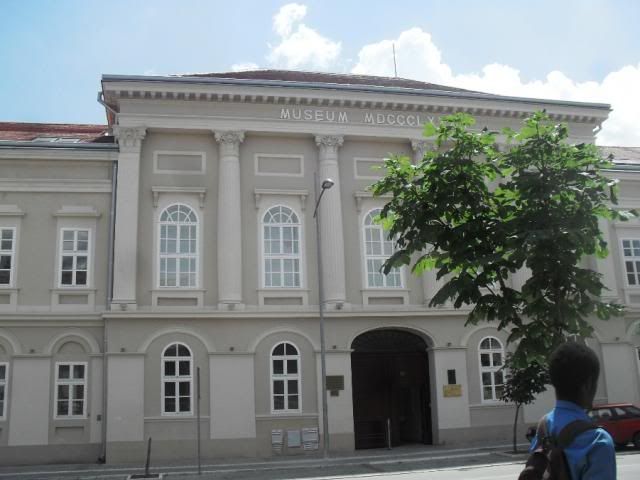 Once we walked again to the center, which is rather small, we found the tourist information office (We went to one before but it was closed), just to find out that they didn't have any map. At the end we just walked around, and took a taxi in direction to Vršačka kula (Vršac Tower) which is under reconstruction and from where is possible to see the whole city and more.
The place is nice and fresh. Connell was making fun of us saying that we travelled 2 hours just to climb a mountain when back home we have one behind the building =P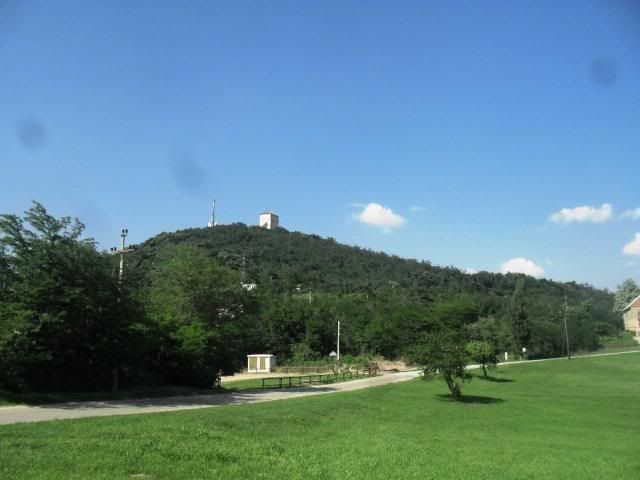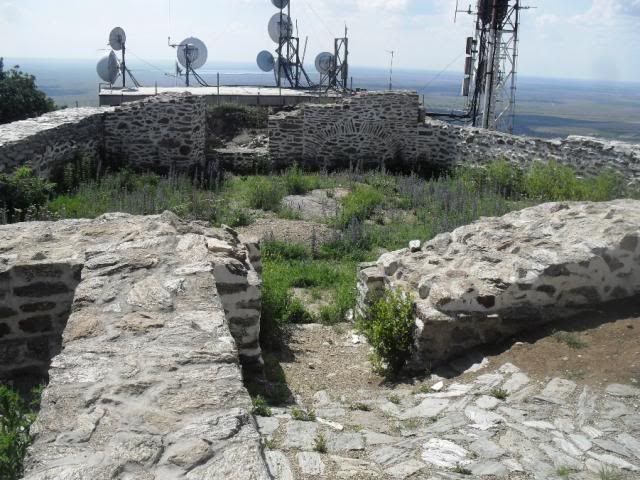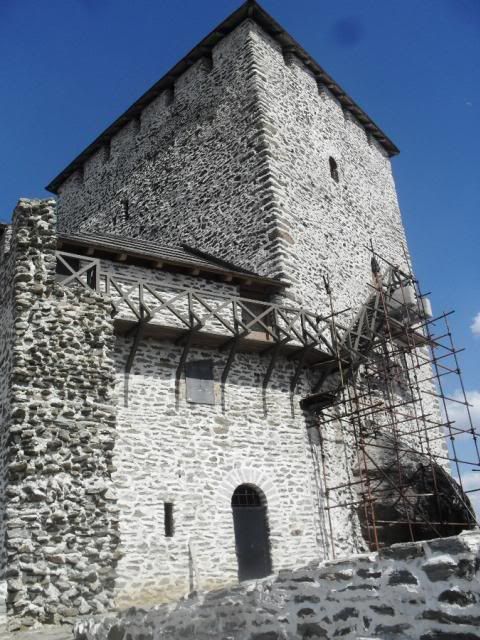 When we wanted to return we asked a family, which wanted to send us to the middle of the forest, and since I didn't trust them I asked some random people. At the end we had to go down using a million of stairs =P
The day finish like that, the weather was so warm that we just found a nice place to sit and talk until the hour to go back.
Then some guys started to play football