Last weekend Sabriana and I decided to improvise another little trip. This time the destination was Macedonia! We decided to go on Friday morning and in the afternoon we were going out only with our backpacks. Since I have the experience of going by train, and it wasn't pleasant at all (It's a very transited train so, usually there's people sleeping in the aisle, the bathrooms are hell and every passport check out lasts an eternity) we decided to go by bus.
When we reached the border at 3a.m it was the same story than in the train 2 years ago. We had to be there for about 2 hours since they were checking everything in the bus, EVERYTHING, even the combustible tank! It was crazy. Luckily Skoplje (the capital) is not far from the border so, we arrived at 5:30a.m.
When we got to the city everything was closed, including tourist information. We just asked for the way to the city center and started to walk in the middle of taxi drivers offering their services. It was a long long walk of… 10 minutes haha We just took as many pictures as we could, walk around and I must say that the city looks better compared to the last time I was there. There's still a lot of places under construction but it was nice anyway.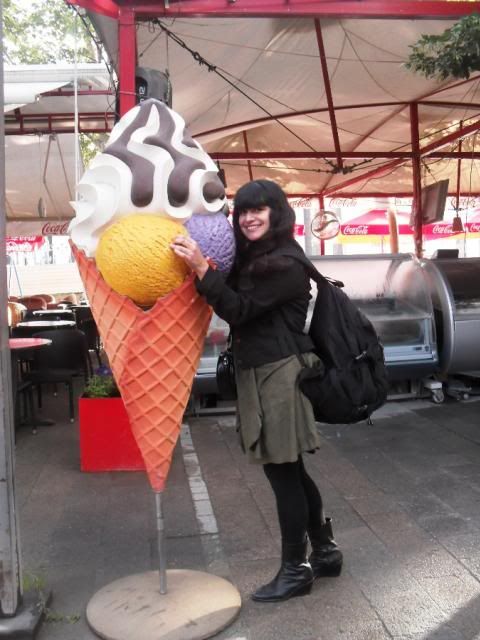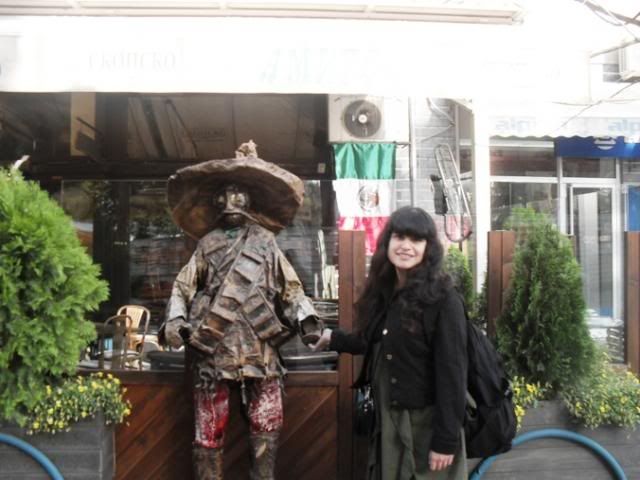 The fountain of my nightmares haha
Our last stop was the fortress, I wanted to go last time I was there but it was closed to the public because of a discover they made there. So this time I wanted to see it, but what happened? It was closed to the public! Again… or still? Anyway we went to a shopping mall to spend the last moments in that city, it was small but I bought a nice dress haha
And finally went to the bus station to take our bus to Ohrid. We arrived at 7 and started to look for our hostel. It was kind of hard since we didn't have a map, but we managed to get there by asking people in the street (luckily Macedonian is very similar to Serbian). We got there and the room was perfect for the price (8 euro each one), and we spent the rest of the day talking with the owner, since her English was almost inexistent but knew Serbian. Then her husband arrived and told us where to find a good restaurant, I didn't get his instructions and he just said: "Oh, you speak Serbian but can't understand." But hell no, I cannot follow directions even in Spanish >_>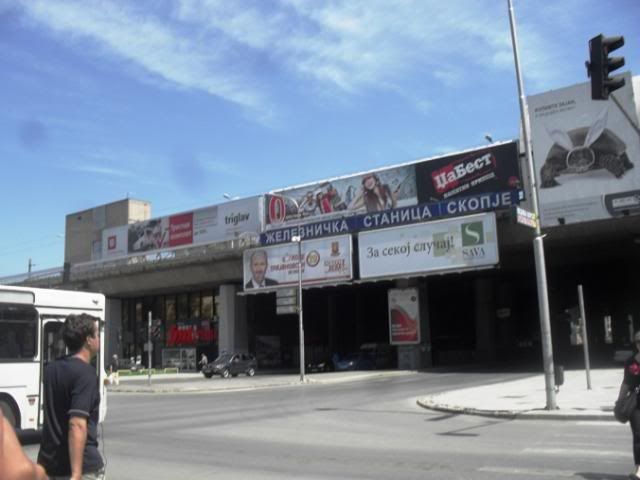 Next day we just walked all around. It's a cute city, and it's famous for the big lake they have. The water was so clean, I almost could see the bottom. One guy offered us to take us in his boat for 5 euros for both of us, when the normal price is 10 euros per person. We just found that offer kind of… odd so, we declined and just continued taking pictures.
The city center was cute, with a lot of small street, shops, restaurants, and that beautiful smell of lakes (I love the smell of rivers, lakes and sea). We went to the fortress but since the bus to Serbia departed at 5:45 we didn't have time to go inside. Finally we returned to the hostel for our stuff and prepared to go.
With Joce and his wife, nice people =)
We got to the bus station with enough time and money for one cappuccino. The best I've tried in a long time. And I haven't mentioned, but people is really really nice, they are friendly and helpful, we had little conversation with some random people in the street, and it was nice how some of them understood Serbian pretty well, while I wasn't able to understand Macedonian (just a few words haha).
At the end we went into the bus because 12 hours of road were in front of us! Our last adventure was in the border, where the officer saw our passports and told us to take our stuff and go down the bus while all people stared at us like criminals. He was asking us why were we going to Serbia?, what were we doing?, and the only thing that came to my mind was that I'd have to wait there 9 hours till my embassy opened. At the end we managed to explain everything and he finally saw our temporary residence. The only thing we could do when we returned to the bus was to laugh, and try to sleep.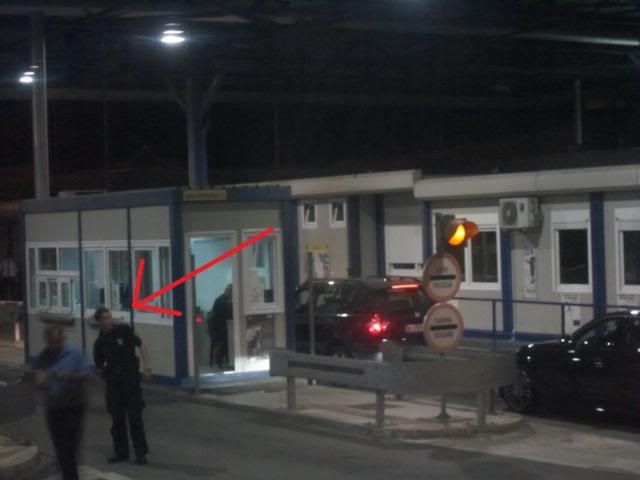 He was the guy who made us feel uncomfortable >_>
We arrived to Belgrade at 6a.m, and they gave me a happy new. They changed me to another room again, a single room! So now I'm alone and happy ^^