Esta vez la actividad lolita consiste en escribir sobre los 7 pecados capitales en el Lolita. Cuando recién leí sobre esta actividad me la imaginé un poco diferente, sin embargo, también esta es divertida, así que vamos a ello.
This lolita activity is about the 7 deadly sins in the lolita. When I first heard about it, I imagined it a little bit different, however, this is fun too so, let's start.
Avaricia: ¿Cuál es tu vestido más caro y más barato?
Greed: Wich is your most expensive and your cheapest dress?
Mi vestido más caro es el Pocket Embroidery JSK de Baby, tSSB, es el único que he comprado directo de tienda sin descuento, me encanta, aunque nunca encuentro ocasión para usarlo =P
My most expensive dress is the Pocket Embroidery JSK from Baby,tSSB, it's the only one I've bought directly from the store with no discount, I love it, but I never find an occasion to wear it =P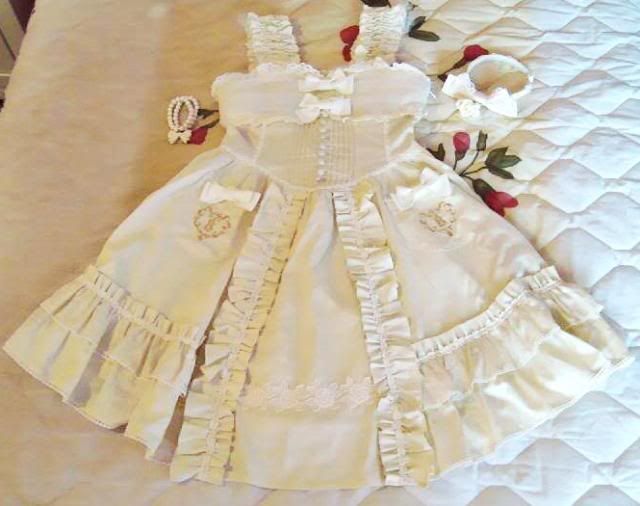 Mi vestido más barato no es un vestido sino una falda. La hice con la idea de venderla, pero como me tuve que mudar, no tuve tiempo para hacerlo, así que decidí quedármela.
My cheapest dress is not a dress, it's a skirt. I made it with the idea of selling it, but since I had to move, I didn't have time to do it and I decided to keep it.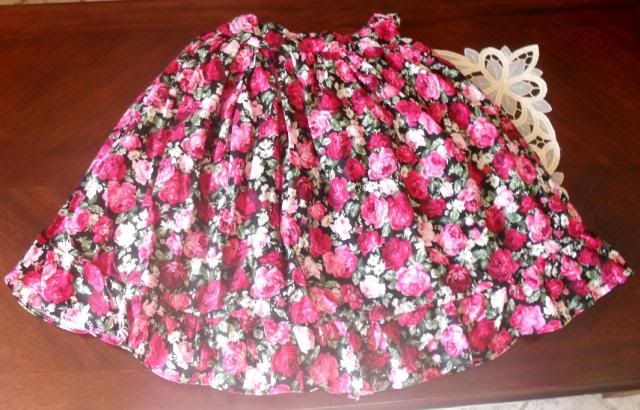 Ira ¿Con que marca tienes una relación de amor odio?
Metamorphose, algunas veces saca diseños preciosos, y otras se arriesga demasiado y termina en un gran fail.
Wrath: Which with brand do you have a love-hate relationship?
Metamorphose, sometimes it comes with really beautiful designs, but some other times it takes a high risk and it ends in a big failure.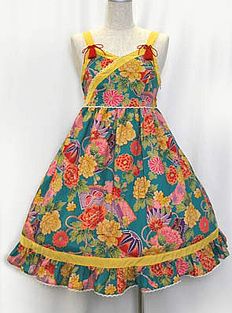 Gula: ¿Qué vestido te pones una y otra vez?
De Nuevo, no un vestido pero si una falda. Me encanta esta falda de perritos de Bodyline. La uso con lolita, para casual, para ir "normal", en invierno, en primavera, en verano, en otoño… siempre.
Gluttony: Which dress do you wear all the time?
Again, not a dress but a skirt. I love this puppy skirt from Bodyline. I wear it for Lolita, for casual, to go "normal" in winter, in spring, in summer, in autumn… always.
Pereza ¿Con que estilo no te has animado por pereza a empezar de cero con un estilo nuevo?
Hime, me fascina el estilo, pero tendría que comprar tantas cosas, como pelucas, otra clase de maquillaje, vestidos, zapatos, accesorios… y nunca encontraría el momento para vestirlo, así que si, soy muy floja para tratar =/
Sloth: Which style haven't you tried by the laziness of starting from cero?
Hime, I love that style, but I'd have to get so many things, like wigs, other kind of make up, dresses, shoes, accessories… and I'd never find a time to wear it sooo, yeah, I'm too lazy to try =/
Soberbia ¿Con que estilo te sientes más perfecta?
No creo lucir perfecta con ningún estilo =P pero el menos peor sería con classic-sweet, es lindo pero no se necesito una carita angelical para que se vea bien.
Pride: With which style do you feel more perfect?
I think I don't look perfect with anything =P but the least worse would be with classic-sweet, because it's cute, but you don't need an angelic face to look good.
Lujuria ¿Qué estilo masculino o femenino te resulta más atractivo?
Gothic Lolita, para mi atractivo = elegante, y me parece que el gothic puede ser muy muy elegante, algunas chicas se ven muy bien y más maduras.
Lust: Which style –masculine or feminine- do you find more attractive?
Gothic lolita, for me attractiveness = elegance, and I find that gothic can be very very elegant, and some girls look really nice and more mature.
Envidia ¿Cual es el vestido que más te gustaría tener cada vez que lo ves en fotos?
El maldito Puppet Circus, ha sido y siempre será mi por siempre DD.
Envy: Which is the dress that you'd love to have every time you see in pictures?
The damn Puppet Circus, it has been and always will be my forever DD.
And... which are your 7 capital sins?